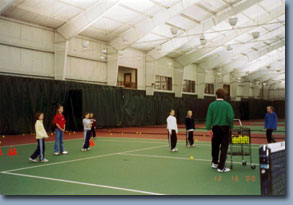 Joe is a member of the
Springfield Chamber of Commerce
TENNIS ANYONE?
As active supporters of our community, we have sponsored many tennis tournaments and activities, encouraging children and adults alike to get involved and stay active.
We would also like to take this opportunity to thank the YMCA for the continuing support of the different tennis programs in this community.
Join the community tennis ladder. It's fun and affordable. For $25 annually, you can play all the matches you can arrange.
And no tennis Web site would be complete without Bob Reed, a local tennis teacher. You can look Bob up at www.InspireTheKids.com for all kinds of tennis.